Response to GPUS National Committee Proposal 1064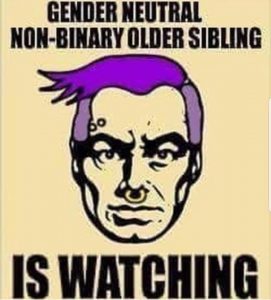 The Green National Committee is considering a proposal from the Nevada Green Party which seeks to "hold accountable" and exclude from the national Party (regardless of the wishes of their respective state parties), five Green Party activists for their activities opposing the national Green Party's dis-accreditation of the Georgia Green Party. Georgia was originally targeted for its support of the Declaration on Women's Sex-Based Rights and the Feminist Amendments to the Equality Act. The five are Hugh Esco (GA), Thistle Pettersen (WI), Ann Menasche (CA) (misspelled in the complaint), David Keil (MA), and Jeffrey Sutter (IN).
We are the five Green Party activists.  The proposal accuses us of "publishing offensive and defamatory content in contravention to GPUS's core values." It also accuses us of disrupting GPUS business, damaging the Party's reputation and spreading 'false, defamatory and transphobic propaganda for the purpose of influencing National Committee delegates and other Greens' regarding the dis-accreditation proposal. None of us have been provided notice or an opportunity to defend ourselves. (If this note is posted it is the only reply we have been afforded.)  The fact that one of us had her name misspelled is emblematic of the factual and organizational incompetence of this proposal.
As usual, no evidence is provided supporting these accusations. Indeed, none of the accusations have any merit.
For reasonable Greens, the proposal is outrageous on its face. It positions the Green Party as centralized authoritarian party demanding total and unquestioned adherence to a gender identity ideology that denies the existence or significance of biological sex.  It deems participating in the defense of a state Party threatened with dis-accreditation and engaging in a discussion and debate on the substance of the disagreement as crimes in themselves worthy of expulsion.
1. We five do support the Declaration on Women's Sex-Based Rights, though many other opponents of Georgia's dis-accreditation in the DnE Caucus do not. The Declaration is about protecting the rights of women as a sex.  It is not transphobic, despite the overblown claims of sex denying trans-rights extremists who hold that any assertion of separate rights for persons born female is inherently bigoted.
2. We five have (in fact) not published offensive, defamatory or transphobic content in contravention to GPUS's core values. If the Nevada Green Party had read and understood the extensive record presented during the dis-accreditation process (pleadings, depositions) it would understand this fact. The five accused support all basic human rights of trans-identified people.